A PhD in science, and love of music and travel come together in interesting ways on a few of Lawrence's albums, and he spells much of it out in his liner notes...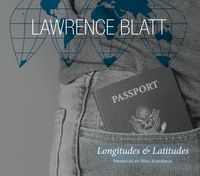 Over 5 years in the making, Lawrence Blatt's album Longitudes and Latitudes was produced by Will Ackerman and engineered by Tom Eaton at Imaginary Road studios. The album features Lawrence playing a myriad of acoustic and electric guitars from his collection (as well as synthesizer), accompanied by great musicians including Ackerman himself, Jeff Haynes, Jeff Oster, Premik Russell Tubbs, Sam Bevan, Kori L Carothers, Eugene Friesen, Charlie Bisharat,  Lila Sklar and many others.
Lawrence shares his love of global travel through this album, with 15 moving guitar-based tracks inspired by his favorite places in the world, including the album's only cover song, a poignant rendition of Harold Arlen's "Over the Rainbow" performed solo on an Island Ukulele.  The slick 6-panel eco-pak presents the artists' insights, guitar choices and tuning notes, a detail to please avid guitar fans.  A series of colorful and energetic videos are available to support the album, presenting the vivid beauty of the locales reflected in the music.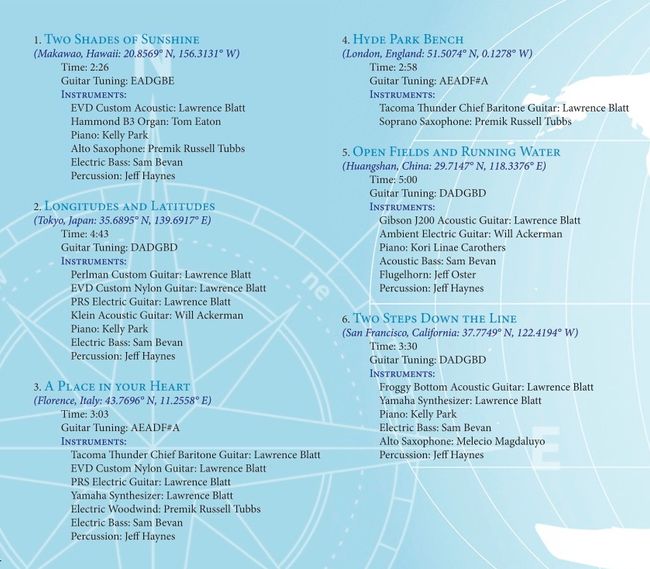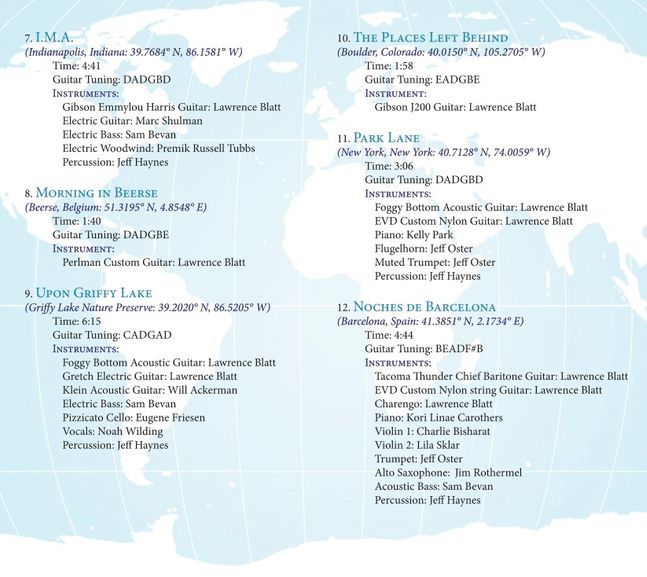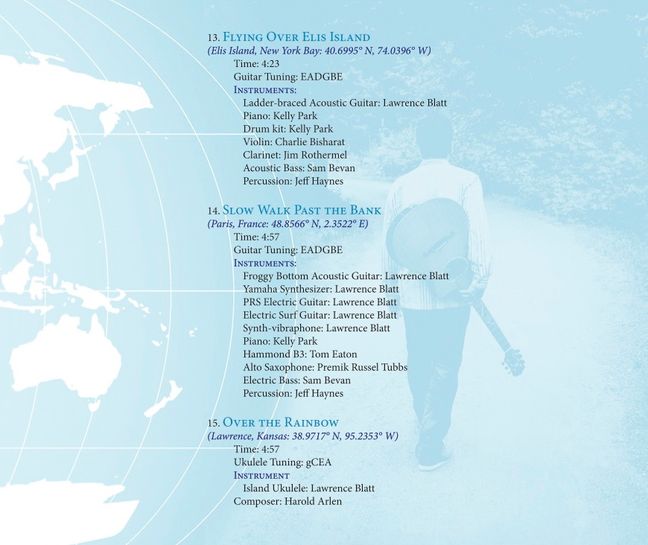 ____________________________________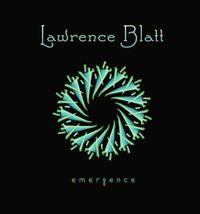 Peruse the tuning and instrumentation notes on Lawrence's fourth album, which exlpores the underlying tenants of Emergence theory through music.
e·mer·gence (iˈmərjəns)  noun  1. The evolution of complex patterns from simple rules.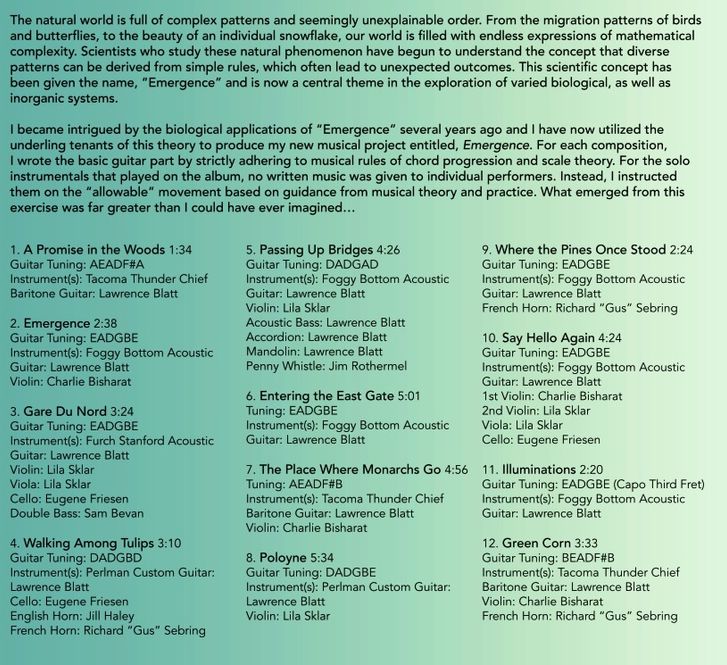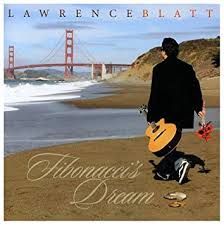 Fibonacci's Dream takes you on a journey of music and math and contains 13 original compositions that span from solo acoustic guitar works to richly layered multi-track instrumentals. In addition to guitar, bass and percussion instruments, Lawrence utilizes some unusual stringed-instruments on this album including a charango, ronroco and a 100-year-old Ditson mandolin.
And just who was Fibonacci? "He is considered to be the greatest mathematician of the middle ages and introduced Europeans to the Arabic numerals that we use today. He also discovered the "Golden Ratio" that appears everywhere in the natural world. Intrigued with his findings, Blatt set out to use the Fibonacci numbers in his compositions for this album, exploring the relationships of the numbers in music.
We have all heard about how closely math is tied to music, but it's usually more the logic and patterns that are found in music that are considered related to math, so Blatt's experiment and and exploration were coming at this relationship from a little different angle. I think it's very interesting that rather than sounding academic and sterile, Blatt's mathematical musings are colorful, accessible, melodic, and a real pleasure to listen to."   - Kathy Parsons, music reviewer